Fortnite, as you know, was the breakout game of 2017 and it is still popular in 2022. Virtual Private Networks (VPNs), which create a private network, have also been on the rise. But, many wonder if these two are allowed to be used together.
You can get banned using a VPN on Fortnite, although using one is not specifically noted as a bannable offense in the game. The main reason why banning would occur is to prevent people from cheating the in-game systems and getting around bans that were previously issued.
Unfortunately, there are some cases in which people cannot access the game without a VPN. There are also those that want them for privacy. If this is the case for you, then there are some VPNs you can use that are less likely to result in a ban.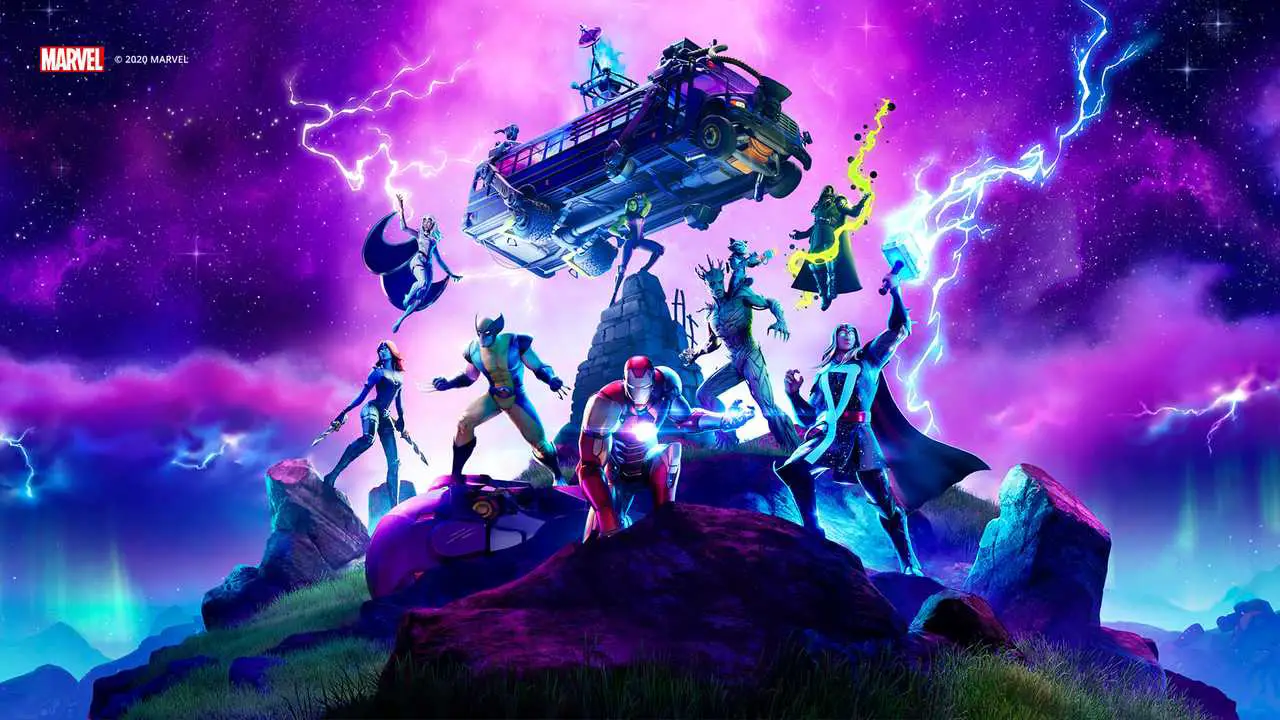 Why Would I Get Banned for Simply Wanting Privacy?
If you use a VPN for Fortnite, there's a chance you will get this popup message from Epic Games, "You were removed from the match due to internet lag, your IP or machine, VPN usage, or for cheating. We recommend not utilizing VPN or proxy services while attempting to play Fortnite."
There are many reasons that you may want to use a VPN. Whether it is for increased privacy or to circumvent restrictions on access to the game at work or school, a VPN can come in handy.
But, many people also use VPNs to circumvent bans issued on them.
Fortnite bans people through a method called geo-blocking. Essentially, instead of identifying a player solely on their user account, it identifies them on their IP address. And, if you are banned, your IP address will be banned too.
Your IP address is the address of your computer. If this type of ban occurs, it makes it impossible to connect to the game from this "home address" until the ban is lifted.
Some of these people will try to get around this ban by using a VPN. A VPN gives you a random IP address. As a result, Fortnite will not recognize the address as being banned and the previously banned individual can get back on the game.
Because people use VPNs to get around these bans, Epic Games will usually ban people caught using them. That way, they can do their best preventing hostile players from getting back onto the game until their ban is lifted.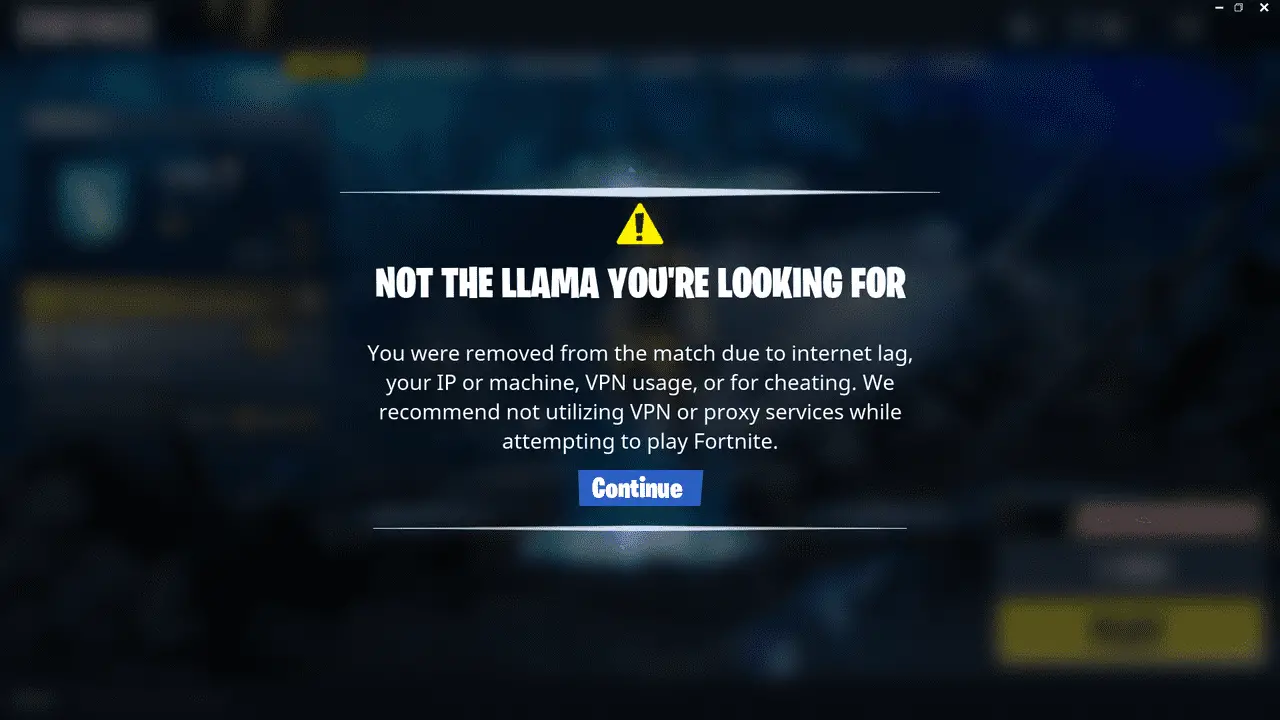 What to do if You Need a VPN to Play
Unsurprisingly, there are some cases where you may need to use a VPN. Maybe you have been permabanned, realized the error in your ways, and want to play again! Is work banning Fortnite and preventing you from pulling those big wins? Or, do you simply just want a little more privacy?
While you can get banned for using a VPN, using a VPN does not mean that you are guaranteed to get a ban. There are several exceptionally reliable VPNs that you can use without having to worry too much about getting banned on Fortnite!
According to vpnMentor, the standout VPN to use with Fortnite is NordVPN. This is one of the most highly rated VPN services available. As a result, you are less likely to get banned from Fortnite if you use their service.
And, other than working well with Fortnite, NordVPN does tout some great benefits and protections aimed at gamers:
* By using the above links, you help make the internet a better place. If you decide to buy, this web page will be credited with a small commission, at NO EXTRA COST to you. Let's make the internet a better place, together!
Protection from DDoS Attacks: NordVPN protects from distributed denial of service (DDoS) attacks. Even though it is not 100% foolproof, if you do get attacked, then you can just hop onto a server with a new IP address.
Fast Performance: NordVPN has the fastest VPN service available. As you know, this is great news! Especially for those that play multiplayer games.
Access your games anywhere: no matter where you are in the world, you can access your favorite games.
Early access: Is a new game you have had your eyes on only available in select countries? Just pick a server in a country that has the game, download it, and start playing!
Data Security: With NordVPN you will get state-of-the-art encryption for everything that you do online. Whether you use the internet online, at a hotel, or on a public network, you can be secure with the added protection that NordVPN provides.
So, as you can see, NordVPN is an all-around great option if you want to get a VPN that you can play Fortnite and other games with.
One thing that you may notice about NordVPN (and other VPNs you may use), is that they are often subscription-based and can be a bit pricey. The good news is that they will sometimes have sales.
What Else Could I Get Banned For?
So, there is a chance you could get banned for using a VPN. Although, if you use a reliable VPN, the chances of this happening are lowered. But, even if you use a reliable VPN, what else could you get banned for?
Well, according to Epic Game's Community rules, these are the biggest offenses you can get banned for:
Sharing Personal Information: You should not share personal information about yourself or someone else,
Bullying and Harassment: Bullying and harassment in the game, which includes lewd comments, threats, and intimidation, is not tolerated.
Impersonation: Although seemingly innocent, you cannot impersonate someone such as other users, celebrities, government officials, etc.
Cheating and Trolling: Unsurprisingly, cheats, trolling, and bug exploitation is not allowed.
Intolerance and Discrimination: Any type of discrimination, whether on race, sex, sexual orientation, etc. is not allowed.
Inappropriate content: Do not ruin the game by making other players feel uncomfortable
For a full list explanation of these rules, follow the link above.
What Happens if I am Banned?
Now, I'd argue that 90-95% of the player base would never intentionally do something to hurt another player. Even if there are some trash talkers, it is usually not meant to be malicious.
But, what happens if you get a ban? Well, according to Epic Games Community guidelines, they consider the ban based on several factors such as the offense severity, if you have repeatedly broken the rules, etc.
Action can result in something as small as a warning or as major as a permanent ban. A permanent ban can result in, "[loss in] rights to the game, virtual items, account balances, or other items you may have earned or purchased." Action can also be taken against other accounts you may have.
But, you don't have to worry. If you are just using a VPN for privacy, then you probably will not get permabanned. This should only happen to those that have caused major issues in the community.
Using A VPN On Fortnite
So, you should really use a VPN on Fortnite at your own risk. Epic Games, and other gaming companies, will often be more concerned with banning those who are cheating, harassing others, spreading personal information, etc.
But, because some of these people use VPNs to circumvent their bans, VPNs are often a target too.
If you use a VPN, make sure that you use one that is reliable and known to work with Fortnite and other online games. And, if you ever get banned for using a VPN, you can always send in a support ticket to see if your ban can be removed!